Haida Argillite Bear Mother Carving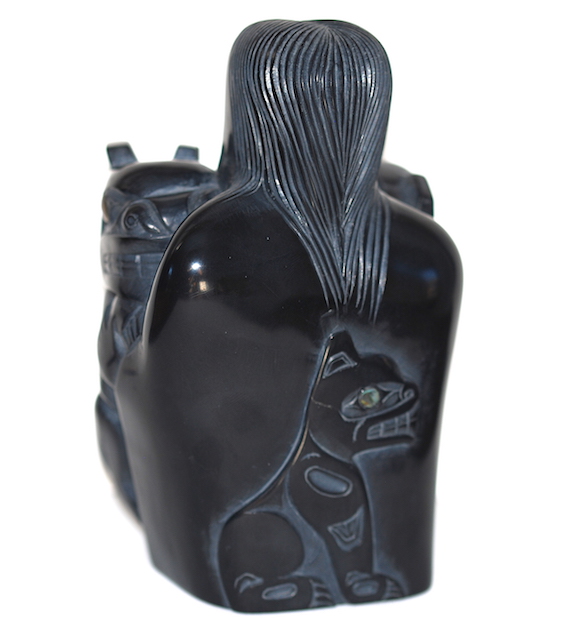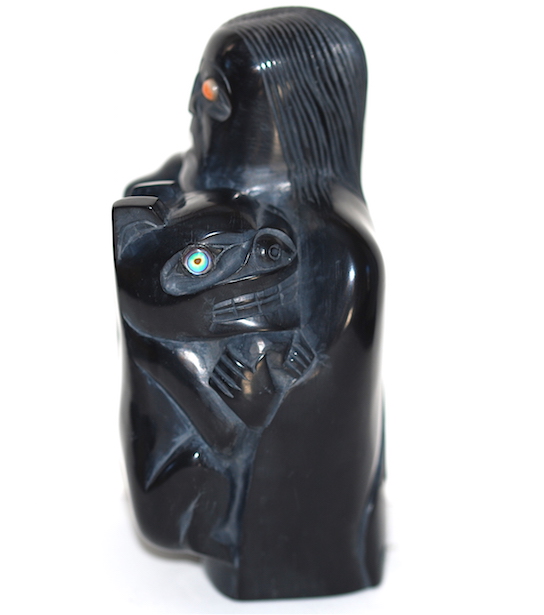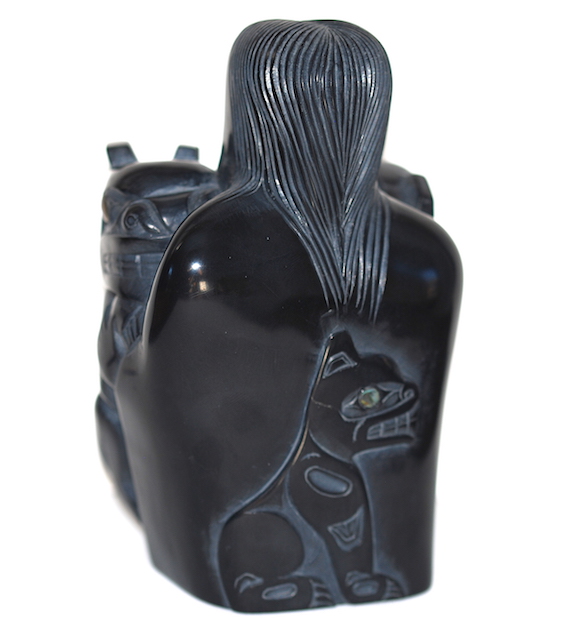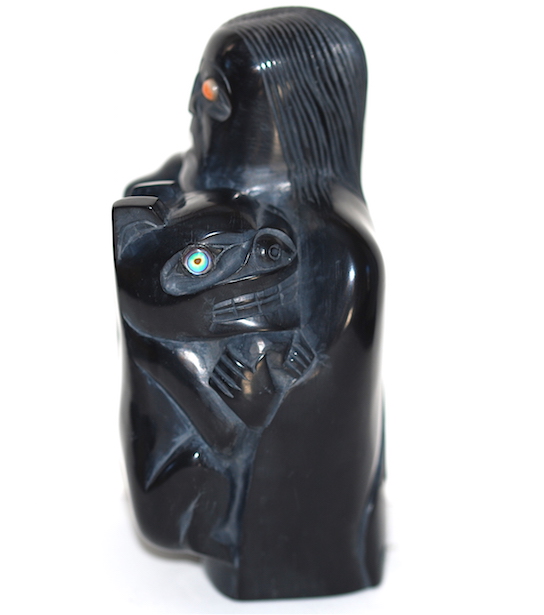 sold out
Haida Argillite Bear Mother Carving
The Haida Bear Mother in Argillite is carved by Haida Artist, Mike Brown. The carving depicts a mother with two bear cubs in her arms with a third bear engraved on the mother's back. Mother of pearl inlay highlights the eyes of the mother and her cubs. Argillite is a type of slate uniquely found in Haida Gwaii and carved exclusively by the Haida people. Dimensions: 4.5 inches tall, 2.5 inches wide and 2 inches deep. Only one piece available.
Crystal Cabin carries a limited selection of Haida and Canadian native art carvings and jewellery in Haida Gwaii, the northern islands of British Columbia.
To inquire about this piece, please contact us.